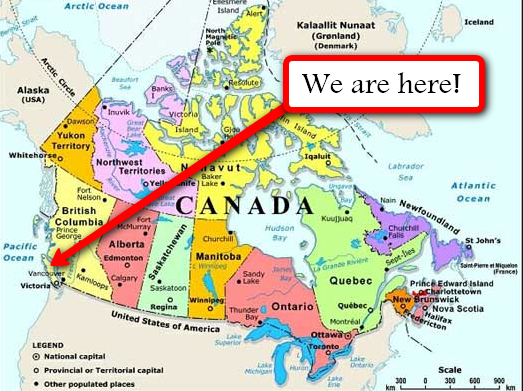 Hello Readers,
This Post will be all about me.
You probably already know this from looking at the title of my blog but anyways my name is James. I live in a small place called the Comox Valley. I go to a school called Brooklyn Elementary. I'm in Mrs. Smith's class for the second year in a row but I am very happy to be in her class again because we get to blog again! I am 12 years old and my class is a 6 / 7 split ( I'm in grade 7). I have one older sister and no brothers.
I love to play sports, all sports with a couple exceptions. My two favourite sports are easily soccer, and basketball. I would rather soccer but basketball is also really fun too. I started playing soccer since I was six years old so I've been playing for six years. I am still playing to this day. I won't talk too much about soccer because that will be one of my posts. I would not consider this a sport but I love scootering. Even though I only started recently I am loving scootering. I go to my local skatepark a lot.
I love food as well. Some of my favourites are pancakes, pizza, tacos, and obviously cake. My favourite cake is probably vanilla. Yes I am a boring guy but vanilla is so good. I like to put lots of syrup on my pancakes. I love to go to a pizza place called Ryder's pizza. My favourite pizza from Ryder's is called the Sasquatch. It's basically a meat lovers pizza with jalapeños on it and I take the jalapeños off the pizza because I don't like spicy food. Which brings me to my next subject, foods I hate. I hate Shrimp so much, it feels like you're biting into a chewy piece of rubber. I don't really like any type of seafood except seaweed. I like to watch these YouTubers called Good Mythical Morning. They eat and drink the craziest stuff that I would never think of eating like blood, pee, Haggis which is just lots of sheep insides wrapped in their stomach, and pine needles.
I hope you learn a lot about me. What's you favourite food? What do you do for fun?
Have a amazing day
James